JULY 2022
CARLSSON - when the best friend leaves
Not every day brings gifts to unwrap,
some days, life prefers to let go of gifts.
Unfortunately, we had to say goodbye to our faithful Magyar Vizsla in JULY 2022.
We are all still very sad, time will tell.

"Soul dogs always find us, because they were born for us".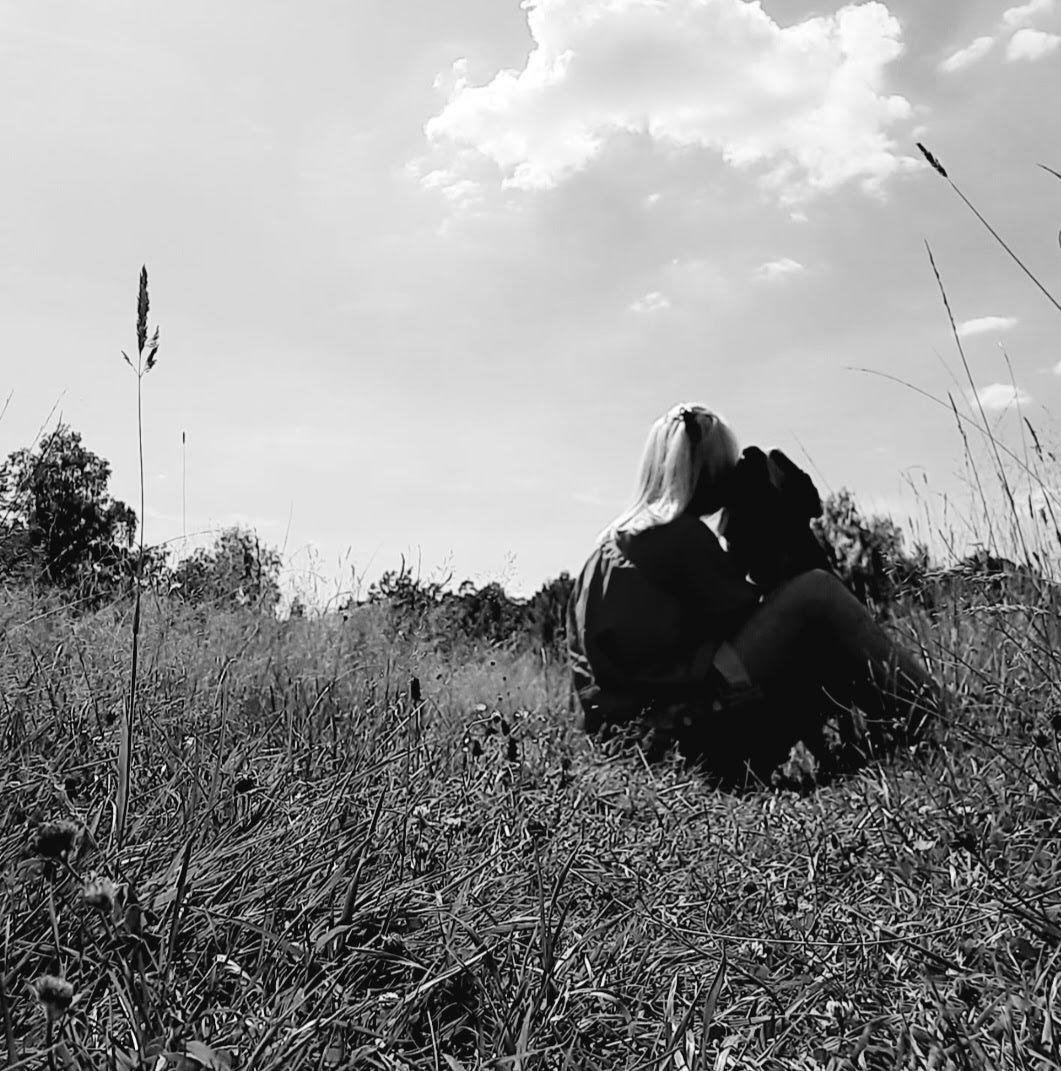 CARLSSON

"YOU'RE MISSING"

CARLSSON *JANUARY 22, 2007 ✝JULY 15, 2022

"You were the best person I could have for a friend when you were a dog."



We miss your loyal soul, your wet kisses, your insatiable urge to cuddle, your primal song, your curiosity, your openness, your lovable, sensitive nature, your faithful doggy eyes, your tracks in the sand, your wet nose prints on doors and frames, just everything.



My last lines, to you:

Translated with www.DeepL.com/Translator (free version)

"YOU'RE MISSING"

CARLSSON *22.01.2007 ✝15.07.2022

The best dog ever



We miss your loyal soul, your wet kisses, your insatiable urge to cuddle, your primal song, your curiosity, your openness, your adorable & sensitive nature, your loyal doggy eyes, your tracks in the sand, your wet nose prints on doors and frames, just everything.


A last letter to you:
It was Easter, exactly 15 years ago. I visited a horse stud in Münster.
I wanted to fulfill my wish to have my own dog. You were just 9.5 weeks old and you chose me. You immediately crept into my heart.

A love story began.

Still so small, you tabselste by the adjoining castle plants and parks. From the first day on you were the STAR, with your lovable nature, you could draw everything and everyone under your spell. Reading newspapers, every blade of grass became a universe. No dandelion blossom was allowed to stand still.


With you together, the WORLD was suddenly more colorful again, the SMALL THINGS again very BIG. When you were strong enough, we both rocked the mountains, crossed fantastic gorges, past waterfalls, crossed glaciers and spent the night in mountain huts. We were outside a lot, in sunshine and rain, early in the morning until late at night. In the northernmost part of Germany, between dunes, in the Wat an der See. At home on the Rössleweg around Stuttgart. No thunderstorm could do anything to us. You were just always there.

♡ You opened doors that I would not have gone otherwise. You led me to my beloved husband, we started a family. A family grew up, a boy and a girl, they were somehow yours too. Together we were now "five".

Where you were, was our "Favourite place".


In the last weeks you became weaker day by day. Many tears flowed. We helped you, we carried and pushed you to our many favorite places.
Here we were very often and you were allowed to say goodbye again to everything and everyone.
A last picnic, lots of cuddles, a last doggy sausage, lots of love and a last greeting from nature. You slept through most of it, but I felt how much you liked it.

Peacefully you were allowed to go from us now.

Still it is not tangible for us, every way without you feels empty, not above not below, in a no man's land. Where is the barking, the rustling in the grass, the snorting, the canine yodeling, where is the wagging dog, who also stood in front of me and gave us his unconditional love & loyalty.

There are memories everywhere and many little dog hairs that will remind us of you for a very long time. We will always carry you in our hearts and wherever there is a rainbow, we will look up and wave to you.


LIVE HAPPY OUR CARLSSON "WOFF" high above the rainbow bridge.
You will always be with us.

IN LOVE YOUR WIFE & FAMILY

................................... ♡

Thank you very much for the calm and sensitive company of our veterinarian Mrs. Corinna Marquis and of TIEBA Stuttgart.

Many thanks to Mariola and Ben from mbc_prod. You have photographed us together with our Carlsson for the last time. Thank you so much for the beautiful memories, which got a very special value for us.


#farewelldog #familymember #fellnose #cinnamonnose #caregiver companion goes #thebestdogofalltimes #besttimes #carlsson #fifteen and a half #favoriteplaces #entirepicturebook #onedoglife #thebestof #personalguardian angel #honest #deep #pure #infinite #soulmate #familymember #magyarvizsla #mourning #unforgotten #alwayswithus #fourpaws #rainbowbridge #pain #mourning #loss #dead #thankyouforgoodtimes